Lesson planning takes time, and it can be frustrating for some, but it doesn't have to be.
Consider these useful tips to improve your lesson planning experience:
1) Relax.
Do not work on your lesson plans during stressful periods. Doing so can impair your ability to plan with a clear mind and result in frustration. Think about the benefits of homeschooling and how the experience positively affects you as well as your child.
2) Engage your child.
Talk to your child about things that interest him or her, and create assignments using his or her input. Your child will appreciate it because it shows that you value his or her contribution. Your child will also become increasingly motivated to participate in his or her learning experience.
3) Use an online lesson planner.
This tip is critical. Anyone who knows me will tell you that my schedule is usually jam-packed. I work, blog, homeschool, attend grad school, and I am a married mother of two. I know all about time constraints. Online lesson planning makes your experience so much more comfortable, and the planners do just about everything in a short period of time. Take the time to research online planners to choose one that best fits your needs.
4) Relax.
It's ok, homeschool lesson plans can be modified.
5) Order your curriculum early.
You need to do this to plan ahead. Time is required to examine the books, plan projects, field trips, construct lessons, etc.
*******************
*******************
6) Plan little by little.
Depending on how many subjects you are teaching, lesson planning may take awhile. Start early, and dedicate an hour of your day to lesson planning. You won't regret the decision. Rushing the process is not beneficial to you or your child.
7) Plan at least a month ahead.
It is easier to modify as you go rather than completing lesson plans day by day or week by week. Again, exercise good time management.
8) Stop if you are disengaged.
If you are not into it, stop and try again at a different time or day. Take breaks often, and consider working on one subject at a time.
9) Consult your homeschooling gurus.
Seek advice and help from your connections as needed. It doesn't matter how long they have been homeschooling, any new ideas can potentially be great ideas! I promise they won't mind. One of the best benefits of homeschooling is the outpour of support that you receive from other homeschooling families like yours.
10) Review your lesson plan often.
Homeschooling is very dynamic. If you review your plan often, you give yourself the opportunity to begin backup planning should a last-minute field trip or play date arise.
If you would like to share additional tips, please leave me a comment. Happy Homeschooling!!!
Please like, share, and comment on our blog, Facebook, Twitter, Instagram, and Pinterest sites! 
Want to know more about lesson planning? Join me as I host a Lesson Planning 101 Webinar! Save the date: August 13, at 10 am cst.

I will answer your questions, and I will demonstrate how I organize and create my lesson plans for my homeschooler. Desktop or dial-in accessibility is available! Register using the form below, and click the PayPal link to submit your payment of $7.00.
Once your registration and payment has been received, you will be sent the webinar link and dial-in information.
Lesson Planning 101 Webinar
Join me as I give helpful tips and recommendations for successful lesson planning. Desktop with Screen Sharing and Dial-In accessibility! Remember to Fill out the Registration form below in addition to submitting your payment!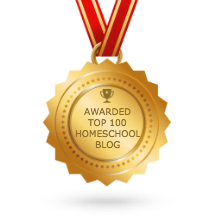 Copyright © 2019, 2020 Caramel and Chocolate Homeschoolers™, LLC. All rights reserved.
Caramel and Chocolate Homeschoolers™ is a trademark of Caramel and Chocolate Homeschoolers™, LLC. Caramel and Chocolate Homeschoolers™ logos are trademarks and service marks of Caramel and Chocolate Homeschoolers™, LLC.