I encounter mixed reactions when I tell people that I test my homeschooling student. Some homeschooling mothers give me a look of disdain, while others request an explanation as to why I would do such a thing. Non-homeschooling parents are more accepting about me homeschooling my child. However, many people frown upon the testing of homeschool students. My initial response to those who ask, "Why," or "Why would you do THAT," is because I can. Some may regard that as a rather harsh response, but I see it as the truth. After my initial response, I then proceed to elaborate on my testing rationale.
Homeschooling allows me to have complete control over how I educate my student. In my opinion, it is very appropriate to test a homeschooling student. Tests are powerful tools when used correctly. They can accurately measure a child's level of understanding as well as identify areas of weaknesses. Again, it is important to realize that tests function as a method of measuring the understanding of concepts. Instructors may choose to write their own tests, use pre-written or standardized tests. The important thing to consider, however, is your child's testing style when choosing an appropriate testing option. An advantage of homeschooling is that the instructor and student are in control of the overall testing experience.
**************************
When my daughter and I started our homeschool experience, she had severe test anxiety.  She would completely shut down at the mere mention of a test. Her stomach would start hurting, and she would become visibly upset. How could a child be expected to succeed if she is unable to function or think clearly when approached with a test?
After providing reassurance and encouragement, I proceeded to educate her. I educated her on what she was experiencing, why she was experiencing it, and I began to work with her so that she could successfully overcome her anxiety. I showed her that tests are used to identify areas where additional practice is needed. I showed her that with homeschool, we can focus on topics that she considers difficult until the concepts are mastered. I taught her study techniques to increase her chances for success. Over time, her test grades began to improve. After each test, we would have an extensive review of problem areas.
My student's first standardized test was scheduled to be administered the last week of April. I chose the Stanford-10 assessment. The test did not have a time limit, and it was administered over the span of two consecutive days. It was also computer-based, which is a format that she was already acclimated to.  Finally, the test could be administered at home – a place where she was comfortable. My student struggled when taking standardized tests in the public school setting, so I didn't know what to expect with her first standardized test while homeschooling. I hoped for the best, wished her luck, and told her that I would love her no matter how she did.
**************************
I received the results, took a deep breath, and analyzed them. Not only did my student meet expectations on the majority of her subjects, but she also scored above average in some areas! Her standardized test results were the best that I had seen to date! I reviewed the results with her, and she was very proud. We both experienced a moment of clarity and ease. Now, I was sure that I was capable of teaching my student at a level that meets or exceeds the level of her peers, and my student was now confident in her ability to learn and succeed. To those who don't test their students, I would like to take a moment to say that choosing not to test your student is perfectly fine! As homeschool instructors, we need to understand that we all have our own teaching styles, and we all have unique learners, and that is OK! I know of some homeschool instructors who never test their students, and those instructors have outstanding homeschools! Ultimately, testing does not make or break anyone's homeschool or their ability to teach effectively. The beauty of homeschooling is that instructors can teach in ways that cater to their students' individual learning styles.
Let us spend less time critiquing the homeschooling styles of other instructors. Let's embrace our differences instead and realize that we are all doing something beautiful – educating our children and feeding their desires to learn and be successful!
Please like, share, and comment on our blog, Facebook, Twitter, Instagram, and Pinterest sites! 
**************************
Want to know more about standardized testing? Join me as I host the Test or No Webinar! Save the date:  August 13, at 12 pm cst.
Desktop or dial-in accessibility is available! Register using the form below, and click the PayPal link to submit your payment of $7.00. Once your registration and payment has been received, you will be sent the webinar link and dial-in information.
Let's discuss the benefits and limitations of testing in homeschooling. Don't forget to fill out the registration form also!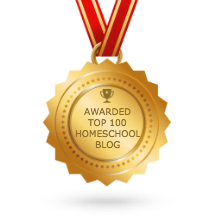 Help us grow. 🙂
Copyright © Caramel and Chocolate Homeschoolers™, LLC. All rights reserved.
Caramel and Chocolate Homeschoolers™ is a trademark of Caramel and Chocolate Homeschoolers™, LLC. Caramel and Chocolate Homeschoolers™ logos are trademarks and service marks of Caramel and Chocolate Homeschoolers™, LLC.