As our first week of homeschooling comes to a close, I thought that I would take a moment to reflect and share some of our experiences with you. We began this week's curriculum as planned and ended our week by attending our first field trip of the school year. The week was busy and full of engaging learning activities. I am so proud of my daughter. She approached the challenges in each subject openly, and her perseverance was very impressive. Kudos to my daughter for having a very successful and productive week! 🙂
We began studying insects this week in Science. To kick off the school year, we decided to begin observing the life cycles of butterflies. Our live larvae cultures have arrived and are doing well. We have a total of six larvae, and we hope that they develop into healthy adult butterflies. Take a look at our butterfly exhibit.
We went on a field trip to the River Road African-American Museum. Our tour guide, Melanie, was terrific. The tour was very engaging, Ms. Melanie provided us with a detailed explanation of each exhibit. We developed an incredible connection with Ms. Melanie, and we look forward to having more educational experiences with her in the future. Thank you for teaching us about our history and culture Ms. Melanie!
Happy homeschooling everyone! Tell me about your homeschooling experiences in the comments!
Please like, share, and comment on our blog, Facebook, Twitter, Instagram, and Pinterest sites!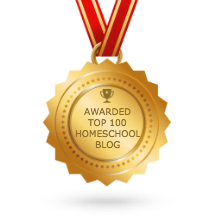 Help us grow!
Copyright © Caramel and Chocolate Homeschoolers™, LLC. All rights reserved.
Caramel and Chocolate Homeschoolers™ is a trademark of Caramel and Chocolate Homeschoolers™, LLC. Caramel and Chocolate Homeschoolers™ logos are trademarks and service marks of Caramel and Chocolate Homeschoolers™, LLC.