Homeschooling for free is the ultimate goal for most homeschool parents. However, I do believe that investing a little toward one's homeschooling education would positively impact the quality of education given. Don't get me wrong, many parents are able to give their children a quality homeschool education with little or no monetary investment. But, by investing in the child's education, the educational quality could be vastly improved.
**************
Here are a few things that I recommend investing in as a parent and homeschool instructor:
– A quality curriculum:
A curriculum is one of the foundations of your child's homeschool learning experience, so invest in it. Before making a purchase, research free curriculums that are offered, and utilize them to analyze your child's learning style. You can also use free curriculums to supplement or enhance your child's learning experience. Once you have discovered your child's learning style, start researching curriculums to find the best fit. The curriculum you choose does not have to be the most expensive on the market. Many curriculums are modest in price and very thorough.
(Need help finding a curriculum? Feel free to contact me! Click HERE to contact me! )
FYI moment: Affordable supplement programs are also a solid investment. For example, MyON is excellent for reading, and IXL can be used to supplement for math. There are many more supplemental programs available, for free and for sale, to enhance your homeschooler's learning in each subject.
Here is a common question:
What if the curriculum that I have chosen does not meet my child's needs?
Answer:
You do not have to buy the entire curriculum for a particular grade level, although many companies offer such options. You can purchase subjects for different companies if you wish. Also, you can combine your curriculum with free curriculums to supplement. Finally, you can write a curriculum that caters to your child's individual needs.
Personally, I do all three. 😊
**************
– Co-Op Groups!
Cooperative groups are essential to the homeschooling experience, and it is also considered fundamental to learning. It's no secret that homeschoolers LOVE co-op!
The membership for co-op groups vary, but many are very affordable. Homeschooled students can also join more than one co-op group. Homeschoolers have the opportunity to interact with each other, complete hands-on learning activities, and participate in MANY field trips. Co-op groups are excellent investments. Donate supplies, sponsor co-op events, or volunteer to teach the students. Your homeschool group leader or coordinator will be very grateful for your help!
Here is a typical question:
Is my child required to participate in co-op while homeschooling?
Answer: No, but it is highly encouraged. Not only do students get to interact with other homeschooling children, but they also receive many hands-on learning opportunities. Did I mention the many cool co-op events that are available as well?
**************
– A quality homeschool planner
A quality homeschool planner is vital and is needed to maintain the sanity of the homeschool student as well as the homeschool instructor.
I recommend homeschool planet. This planner is online, and it does everything! Lesson plans, grades, report cards, transcripts, and more can be complete with one program seamlessly.
**************
– The Library
Libraries offer a wealth of information, resources, and activities for FREE. Take your child to the library often, and see what they have to offer. Rent the material you need, and enroll your child in activities.
Welp, that's it! Time to gather those coins! If you invest in: a curriculum, a co-op group, and a planner, your homeschooler's experience as well as yours should be comfortable and enjoyable.
Please like, share, and comment on our blog, Facebook, Twitter, Instagram, and Pinterest sites!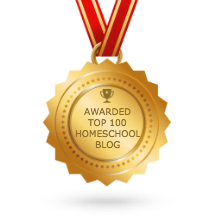 Help us grow. 🙂
Copyright © Caramel and Chocolate Homeschoolers™, LLC. All rights reserved.
Caramel and Chocolate Homeschoolers™ is a trademark of Caramel and Chocolate Homeschoolers™, LLC. Caramel and Chocolate Homeschoolers™ logos are trademarks and service marks of Caramel and Chocolate Homeschoolers™, LLC.