There is a common misconception surrounding homeschooling, and many believe that homeschooling should mimic the public school system. This is simply not true. Homeschooling is a highly individualized and rewarding experience for the entire family, and all have the opportunity to learn. That is the beauty and essence of homeschooling in a nutshell. Learning can be adjusted according to the child's needs and learning style, and schedules can be rearranged to accommodate unexpected events and life occurrences in general. The school year can last 180 days or longer. Parents can teach for long periods or short periods of time. Additionally, parents have the freedom to teach while at home, on vacation or at the market. Some homeschool parents even carschool, which means that they teach while on the go. There is no right or wrong to homeschooling. Each family's experience is truly unique and genuine.
Parents, however, sometimes use time constraints as an excuse to not homeschool. I hear it so often it makes me cringe. When parents give me thousands of reasons why they can't or won't homeschool, I try to give them thousands of reasons why they can or should. Parents assume that they can't homeschool without first educating themselves about what homeschooling actually entails. I think that the fear of change or the fear of being different plays a role in their respective decisions. In no way am I trying to offend or discourage those who choose not to homeschool. I am respectful of families' decisions either way. I would just like to see parents have more of an open mind. Homeschool communities are supportive and welcoming. We can assist new and potential homeschooling families with the transition from public schooling by educating and supporting families throughout the process.
**************
There are many benefits to homeschooling. However, I consider the following reasons particularly important:
Homeschooling helps to build new relationships and strengthen old relationships.
Homeschooling motivates your child.
Homeschooled children have increased confidence.
Your cultures, values, and beliefs can be integrated into the homeschool curriculum.
All family members can participate in the education experience thus strengthening family bonds.
Children are less likely to experience bullying.
Homeschoolers are highly socialized.
Homeschoolers' learning experiences are catered to their learning needs.
From a personal standpoint, I think our homeschool experience is dynamic and enjoyable, although it can be challenging at times. Fortunately, everything always falls into place. To those families who are already well into their homeschooling journeys, keep it up! Some days may be more productive or challenging than others, but it's ok. Remember why you initially made the decision to homeschool, and keep in mind that support is a phone call away. Blessings to all!
Please like, share, and comment on our blog, Facebook, Twitter, Instagram, and Pinterest sites! 
**************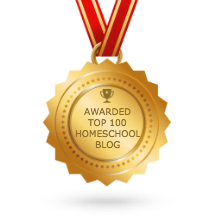 Copyright © Caramel and Chocolate Homeschoolers™, LLC. All rights reserved.
Caramel and Chocolate Homeschoolers™ is a trademark of Caramel and Chocolate Homeschoolers™, LLC. Caramel and Chocolate Homeschoolers™ logos are trademarks and service marks of Caramel and Chocolate Homeschoolers™, LLC.