Today we took a field trip to Liuzza Land, and we had a blast!
At first, we did not know what to expect because we were visiting for the first time. However, we learned a great deal during our time on the farm. The Liuzza Produce Farm has provided produce throughout Louisiana for five generations. The farm is situated on approximately 500 acres of land. Wow! It is the largest strawberry and vegetable farm in the state of Louisiana, and workers plant and harvest everything by hand. We had the opportunity to see the field workers during our tour of the property. Liuzza Produce Farm opened Liuzza Land with the hopes of providing educational and entertaining experiences for people of all ages. The children are taught about the state's fruit (the strawberry) and the state's insect (the honeybee). The farm is homeschooler friendly and allows co-op groups of any size to book field trips.
This slideshow requires JavaScript.
Liuzza farm has animals such as goats, alpacas, cows, chickens, and peacocks. We were allowed to feed the goats! Unfortunately, we were not allowed to milk a cow which was somewhat disappointing. We picked strawberries in the strawberry field, took a guided wagon tour of the farm, and received a sample of fresh honey. A play area is also located on the property (Warning: The kids will get dirty!). Thank you Liuzza Farm for an enjoyable experience. We look forward to visiting again soon! (Please let us milk a cow or feed a chicken next time!)
Please like, share, and comment on our blog, Facebook, Twitter, Instagram, and Pinterest sites!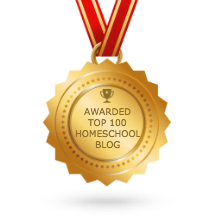 Copyright © Caramel and Chocolate Homeschoolers™, LLC. All rights reserved.
Caramel and Chocolate Homeschoolers™ is a trademark of Caramel and Chocolate Homeschoolers™, LLC. Caramel and Chocolate Homeschoolers™ logos are trademarks and service marks of Caramel and Chocolate Homeschoolers™, LLC.