One great thing about homeschooling is that you can do it practically anywhere. The flexibility of homeschooling is encouraging to new and veteran homeschoolers alike. Let's talk about the day when we homeschooled in the hair salon. Yes, the hair salon. Typically, a trip to the hair salon is an all-day affair. So, instead of postponing a day of homeschooling, we decided to try something new. Why not bring homeschool to the hair salon?
Our first attempt at homeschooling while at the hair salon turned out well, to our surprise. Our wonderful hairstylist opened her salon especially for us. So, we didn't have to worry about unnecessary noises and distractions.
My daughter completed the assignments that required the use of her books the day before. The rest of her schoolwork was accessible via her iPad. We homeschooled for hours, and we had a great time. I am appreciative of the flexibility that homeschooling families are warranted. Flexibility makes scheduling conflicts easier to manage and less stressful for homeschooling parents and their children.
Where are some places that you have homeschooled your child other than home? Please share! We've also tried homeschooling in the car, the park, the library, and the grocery store.
Please like, share, and comment on our blog, Facebook, Twitter, Instagram, and Pinterest sites!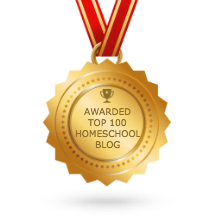 Copyright © Caramel and Chocolate Homeschoolers™, LLC. All rights reserved.
Caramel and Chocolate Homeschoolers™ is a trademark of Caramel and Chocolate Homeschoolers™, LLC. Caramel and Chocolate Homeschoolers™ logos are trademarks and service marks of Caramel and Chocolate Homeschoolers™, LLC.