… here with a young mind eager to learn in a comfortable setting and at her own pace. The journey begins with the realization that learning can be specific to one's individual learning style. The journey begins when you realize that the journey will never end.
The journey begins when you realize that you are in control and can succeed – whether the teacher or the student. The journey starts when confidence returns, and there is a growing need to explore. The journey begins we you discover your culture and history. The journey begins when you realize how beautiful you are.
As a parent, I look back and wonder why I wasn't homeschooled. I can't help but feel a little envious. However, I am so grateful that I am able to share this experience with her, and I promised her that I would make her learning experience the absolute best.
This homeschooling journey has changed our lives and has strengthened our relationship by magnitudes. I must admit; however, we were both terrified once we collectively decided that homeschooling would be our next endeavor. Now, only a month later, we feel as though we wouldn't change it for the world. It is such a refreshing experience – a new found freedom if you will.
Don't get me wrong, I was pretty overwhelmed at first, and I still find myself feeling overwhelmed every now and then. However, there are no negative feelings associated with my overwhelming moments. I get overwhelmed but in a good way.
My daughter was nervous and afraid of the change naturally. Withdrawing from public school and enrolling in a homeschool can be drastic for some; however, we departed, and we didn't look back. It proved to be the best choice for both of us.
No longer did I have that feeling of helplessness that tormented me every night and day. I was able to help my child, so I pulled her out of the school system that was failing her so dreadfully.
I watched her while she de-schooled. Her fear and anxiety about learning melted away while her will to learn was rekindled. She was even more excited at the thought of having a curriculum that supported her need to express herself artistically.
Now here we are. We are only five weeks into our journey, and we would like to share our adventures with you. We would also like you all to see that this experience is beneficial and rewarding to all involved.
Thank you for allowing us to share our journey with you!
Please like, share, and comment on our blog, Facebook, Twitter, Instagram, and Pinterest sites!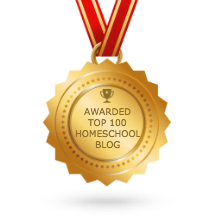 Help us grow!
Copyright © Caramel and Chocolate Homeschoolers™, LLC. All rights reserved.
Caramel and Chocolate Homeschoolers™ is a trademark of Caramel and Chocolate Homeschoolers™, LLC. Caramel and Chocolate Homeschoolers™ logos are trademarks and service marks of Caramel and Chocolate Homeschoolers™, LLC.